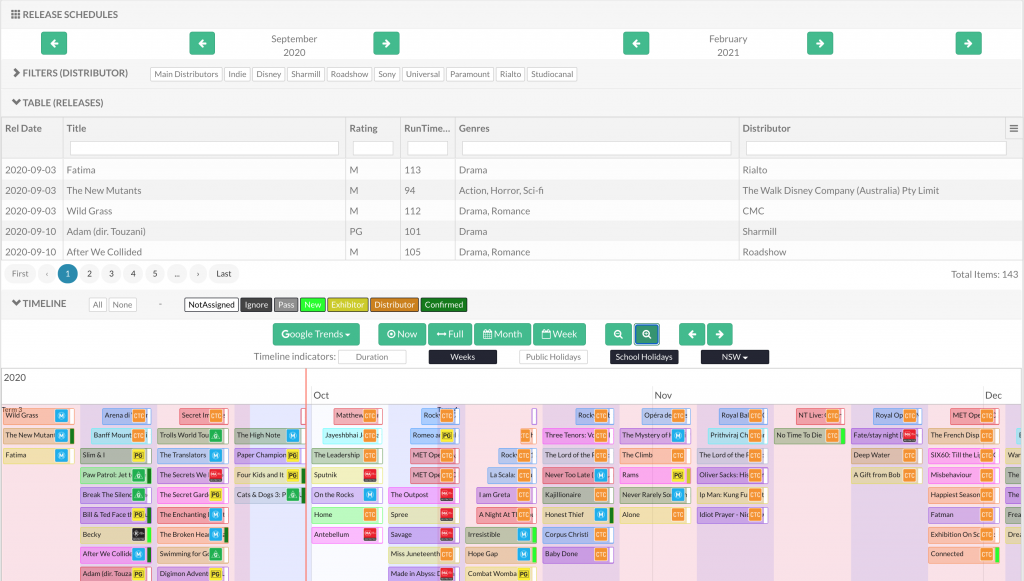 Save time and money with this tool that visualises the upcoming slate for theatrical exhibition.
Visualise movies on a timeline in context with other movies.
Filter for specific genre, rating, distributor.
Get a roadmap of what movies are coming and how they will land compared to other movies.
Click and research movie detail or watch trailers.
---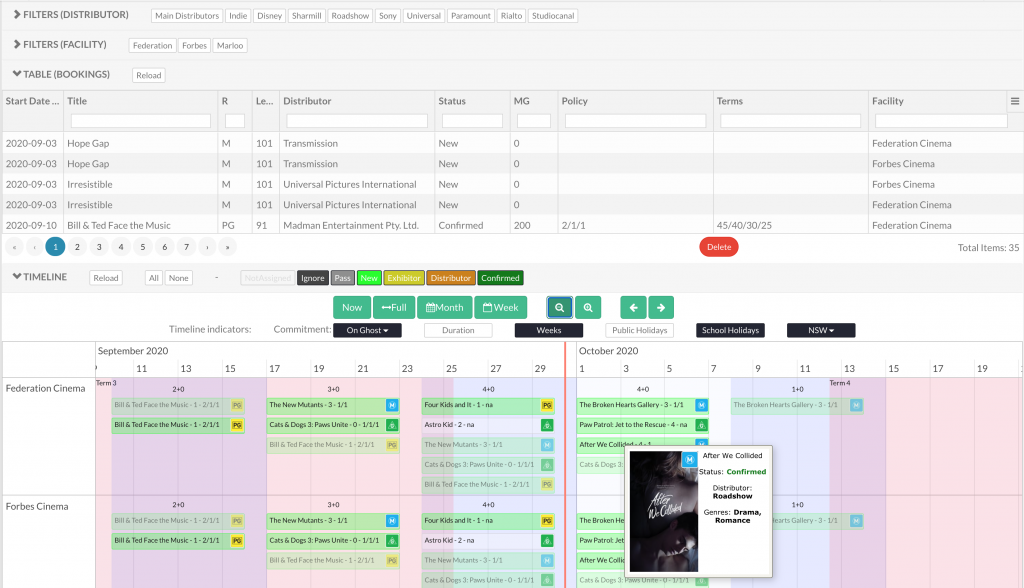 Keep track of your booking and negotiations with the Booking management application.
Visually represent negotiated movies with state of negotiations.
Maps movie bookings against multiple locations/cinemas.
Visually displays agreed policy on a per week basis to automatically calculate your contractual commitments.
Visually allows you to estimate contractual screen levels as to avoid over commitments.
Tracks all Email conversations and historial OFFERS made to distributors.
No more hand edited excel spreadsheets to keep track of your booking and upcoming films your interested in.
---
To access these free tools, please goto the admin.d-cine.com protal and apply for an account. Ensure you select account access as "Cinema Owner" for these tools to be discoverable. Note: Cinema owners account access is vetted and you must provide evidence you are in fact a cinema owner. (Such as signing up using an Email address connected to a Cinema website).