With the numerous DCP creation tools available, the reliability of DCPs you receive as an exhibitor or a cinema content vendor can be a major technical challenge. DCP compatibility with the mixture of vendor equipment in the world can be very hit and miss. Ensuring there are no dark screens or failed to play for a DCP you receive or supply can be a very expensive exercise. Many take the expensive step of purchasing and learning complex DCP authoring tools that can insure these issues do not occur.
Preshow audio levels can also be a huge issue. A DCP may play, but has the audio been suitable leveled to theatrical standards? Cinema is not the same as typical audio production, and annoying jumps in loudness levels from DCP to DCP can result. This is especially common today as anyone can make a DCP but not everyone has a theatrical dubbing theatre to quality check audio levels.
THESE CRITICAL ISSUES CAN NOW BE
ADDRESSED WITH THIS FREE ONLINE TOOL
Upload your DCP to the D-Cine.net online portal to access an industry hardened quality assurance tools that ensure your DCP will play on as many system as possible. Based on Clairmeta and adopting the SMPTE RDD52 (view PDF) recommendations for DCP compatibility, reduce costs and improve piece of mind by utilising these FREE online tools.
Extensive analytical reports surface any playback incompatibility and make metadata errors easily discoverable.
Clairmeta Quality Assurance check implementing the SMPTE RDD52 specifications indicating complience with the highest percentage of cinema playback systems.
Extended Clairmeta report including a more detailed report listing the hundreds of tests applied.
Digital Cinema Naming Convention (DCNC) analysis with easy links to studio and facility entities.
Visually representation of all assets, markers and their layout for each CPL in the DCP.
Video bitrate analysis for each CPL in the DCP.
Audio waveform playback and visualisation for each CPLs in the DCP
Thumbnails and online video preview of CPLs in the DCP
NOTE: many features are only available for non-encrypted assets. Typically all Advertisements and Trailers are not encrypted.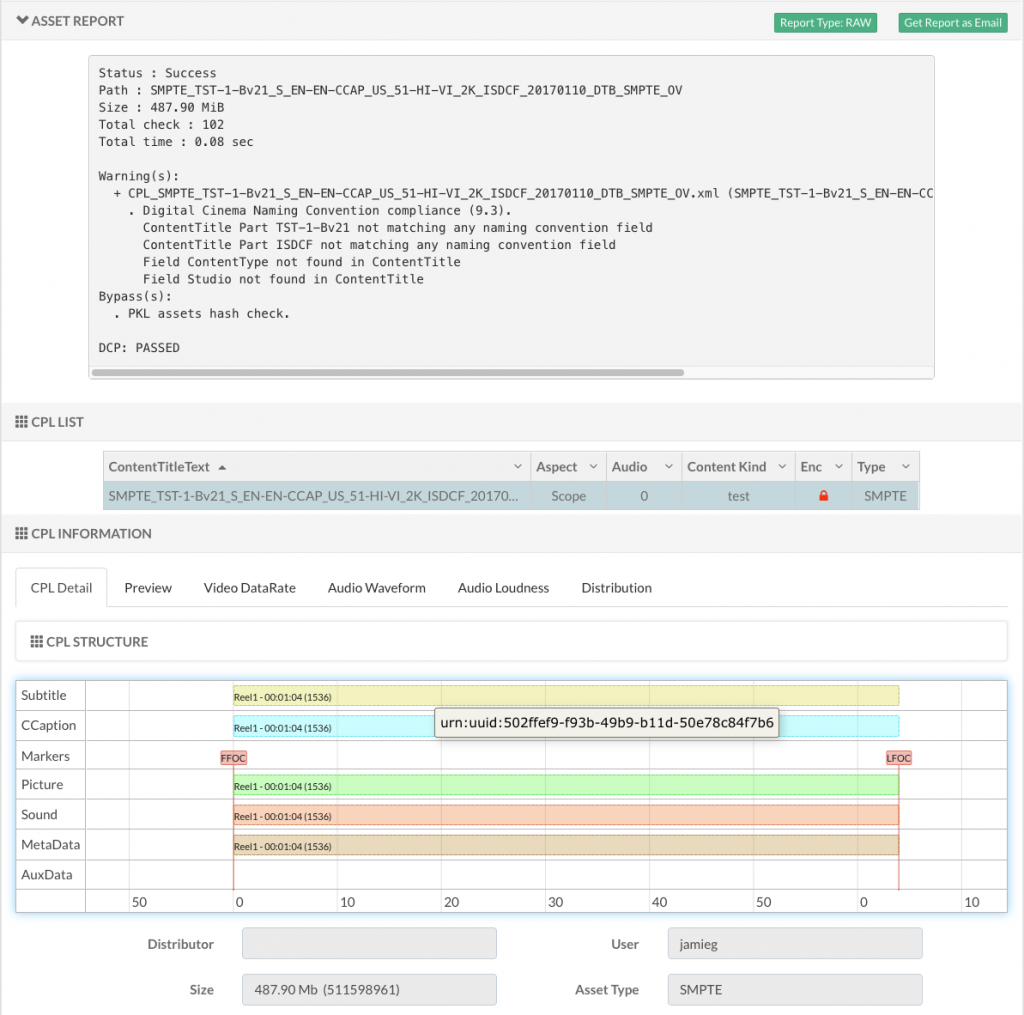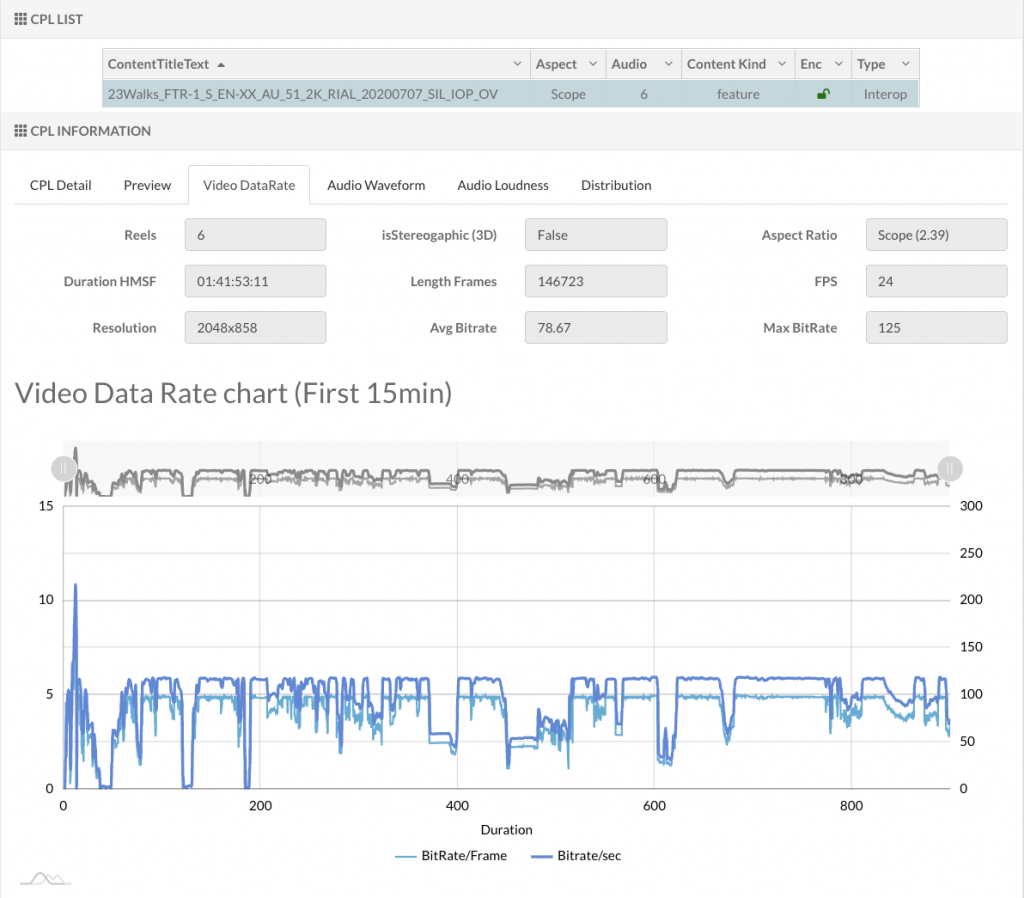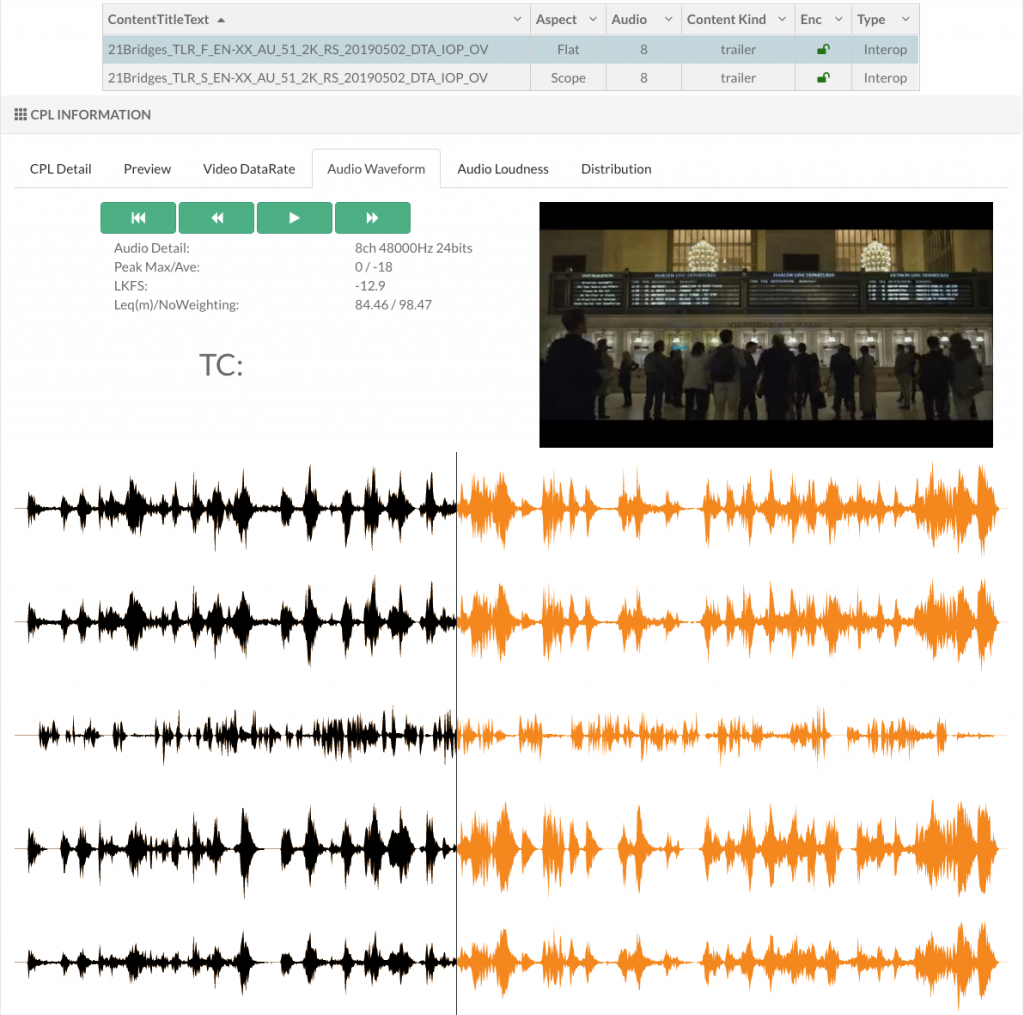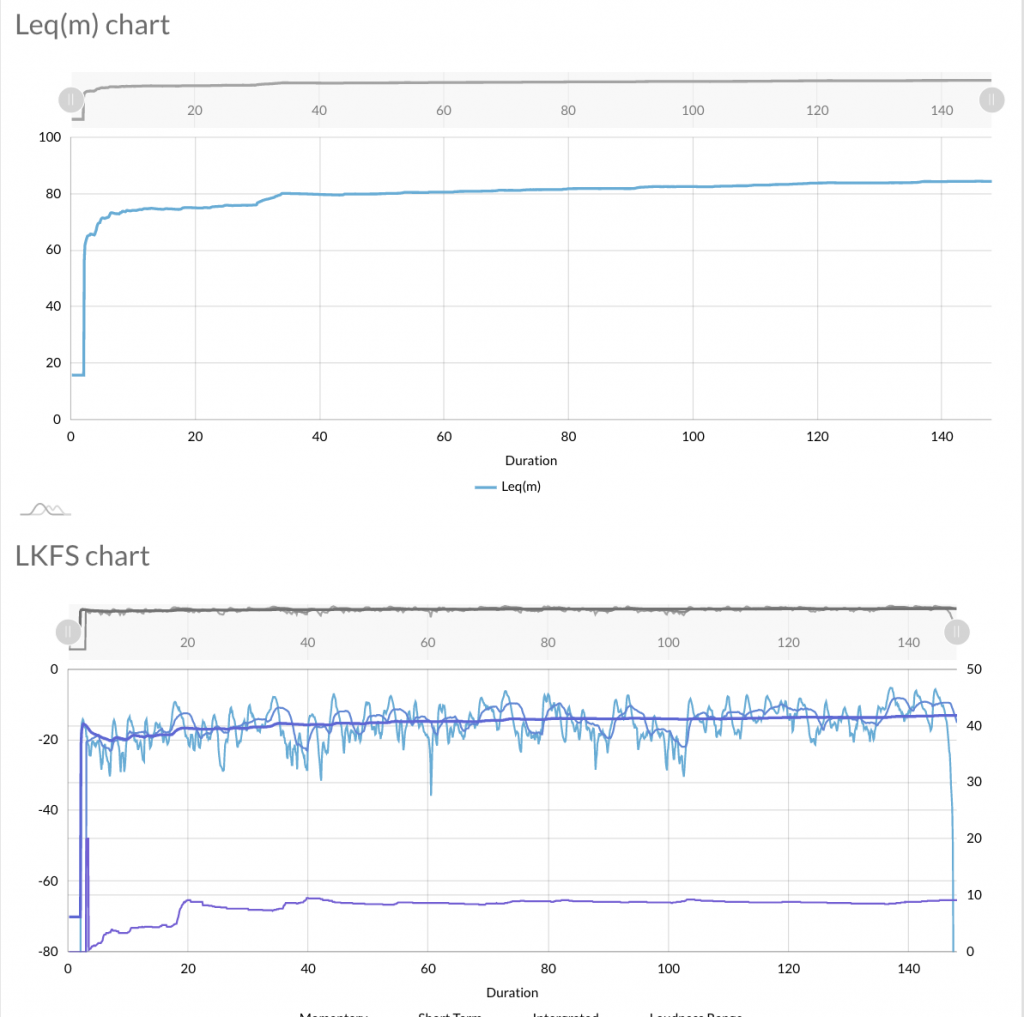 To access this tool, please go to https://admin.d-cine.net and apply for an account.
NOTE: access to certain areas are limited to industry of which a use must show evidence they are a member. (Such as have an Email address from a cinema, service entity or production company.)